Clear off some valuable desk space with this DIY hammock that hangs your laptop off the edge of your desk for just a few bucks.  I'd be tempted to modify it a bit to make the laptop a bit more secure, but it is definitely an idea that has a lot of merit. Video after the cut.
I wanted my laptop off my desk. I still wanted it within reach to use as my primary computer and able to power the external monitor, keyboard, and mouse. Unfortunately, my desk is not very big. An extra shelf for the computer seemed like an inelegant solution. My desk is basically a table, so I decided I could hang the notebook off one end in something. And one afternoon, I devised this laptop hammock.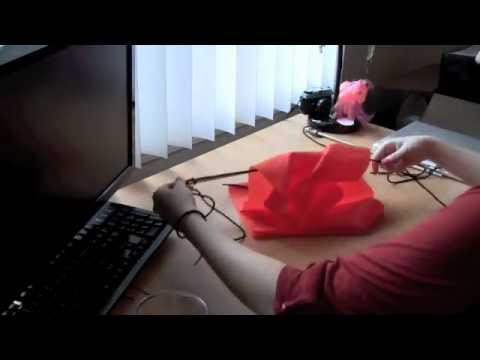 Get more details and full story at Ars Technica.