Ok, so there have been Star Trek jewelry before, but this one is particularly outrageous in my humble opinion.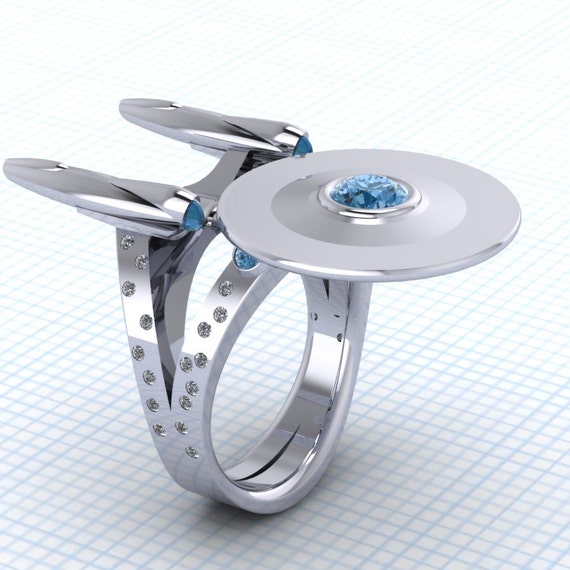 It took light years of travel through the galaxies to get the details right. Any captain or commander would be proud to sport this ship as it effortlessly glides through the universe of bling. 

Available in your choice of metals and gems including-
~White gold with Color enhanced Blue diamonds and white diamond galaxy
~White gold with topaz and white diamond galaxy
~Sterling silver with blue topaz and CZ (sterling model will be slightly thicker for strength)
And the ULTIMATE ~ Platinum with Blue color enhanced diamonds and white diamond galaxy.
Via Etsy