While it is far from the first office siege machine, it can't hurt to keep abreast of developments in office warcraft. Video after the cut.
The Trebucard is a gravity powered catapult known as a trebuchet. It uses the weight of 16 pennies to fling a 'jumbo' size paperclip a distance of around 8-10 feet. It can fold up to the size of a standard business card (2″ x 3.5″) when not in use. The basic design differs from a typical trebuchet because it pivots on the surface it is resting on rather than a frame, but it operates on the same principles. I will provide at least one paper clip for every card ordered, but the coins used to make the counterweight are not included.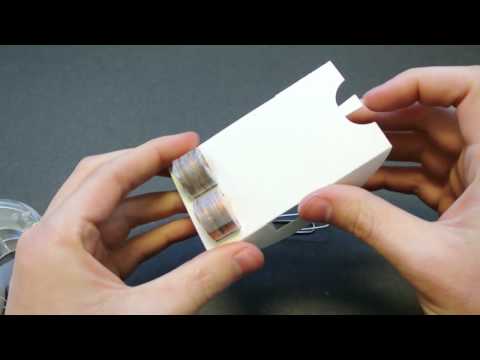 Safety and Tips
This card can be used to launch projectiles. Please use common sense and your own discretion when operating these cards or giving them to other people. Do not use the cards to shoot projectiles at people, animals, or any other objects that could be damaged by the projectile. The operator of the card is liable for his or her own actions.
Most people don't know what to do with a card like this if you just hand it to them. It is usually a good idea to show them how it works as you are giving it to them.